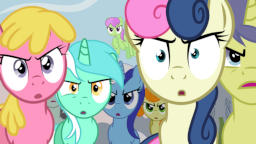 MLP: FiM is rather hit or miss and it's a dirty shame, so here are the less well done moments and this fic has alternate endings/scenarios/moments to those moments.
Note: I disqualify episodes where they learn their lessons such as Bridle Gossip.
Other Note: If you folks dislike this I'd like to know why.
Chapters (7)