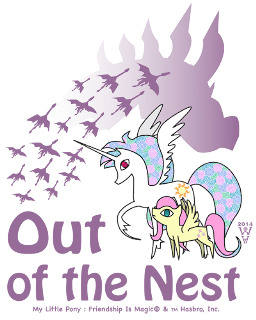 Source
Prequel to The White Mare
Fluttershy has recently taken up residence in her little cottage on the edge of the wild Everfree Forest, and has enjoyed the greater opportunities to go on excursions with her mysterious mentor, the reclusive goddess ponies know as "The White Mare" but whom she knows as simply Celestia.
One day her ancient friend approaches her with an adventure well outside the little pegasus' comfort zone. Will she be brave enough to attend the Great Dragon Migration, and who might they meet when they're there?
Chapters (1)