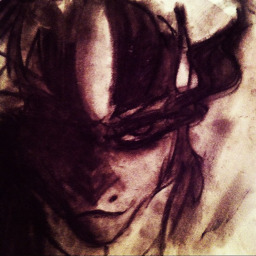 King Sombra is a lot of things if not patient, but even he has a point where things go from bitterly trapped to unbearably boring. Torture would be nice! If she had the guts to entertain him in the old fashion way. No such joy for him...just bored, alone and still dead set on his vengeance, even if it is unanswered for. Just endless waiting. Endless nothing. No freedom to even pace his confines. Just an endless, tormenting nothing...
And yet...
For the first time in over fifty years...
He heard a knock on the door...
(Mind blowing art by futuristicspacetiger )
Chapters (12)