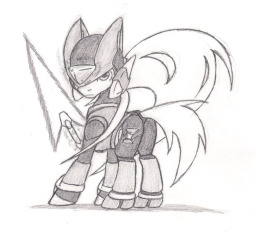 Source
A pony warrior is found in the depths of the post-megaspell city of Neo Arcadia. While he may be suffering from amnesia, Zero is determined to fight the evil forces that have arisen in the midst of his absence.
This is a crossover of Kkat's popular Fallout: Equestria with the "Mega Man Zero" video game series.
Thanks to G-Man64 for pre-reading this!
Chapters (4)