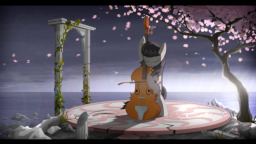 "It was her light that allowed me to see a universe so different from this. It was her light that warmed my life. No pony can take the place of Octavia Melody. They are but candles which try to compete with the sun, and when the sun sets, no candle can replace it."
Please Read:
First and foremost I hope no one gets offended. I don't know how someone could but if you do I did not intend it. This is my second attempt at first person so go easy on me. If you notice any big boo boos please point them out.
This is a story that I feel many people have gone through in some way. It is 2014 and becoming much easier for gay people to just come out and be themselves. I have always wondered about those who have had to hide their feelings. Growing up my mom watched a lot of news and sometimes there would be married couples splitting because one person was actually gay. Thats were I got this idea. I wanted to try to imagine what it must be like for both people. Imagine loving someone with every fiber of your being only to find out they won't ever love you as you love them. Imagine having to lead someone on in a relationship because of the fear that has been instilled in you since a young age. Having to hide yourself from everything and everyone because you don't know if they will still accept you. Either one seems terrifying to me. I don't know if I effectively captured these emotions or feels. I suppose you all can tell me if I did. Celestia knows, I don't think I could ever truly capture those feels because I don't think I have ever been in that situation.
For all of you who have been in a situation like this. You have my respect.
I may do a second chapter if reception calls for it. I intended for this to be a one shot but I know I could do another chapter from another view.
Chapters (1)