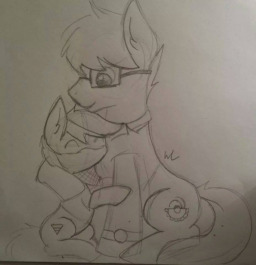 It was a typical evening for Source Code, a proud Las Pegasus resident. He was going out for a walk when he gained a companion, in the form of a young pegasus named Spectrum Winds.
Spectrum decides to stay with Source Code for a while, even though Source knows Spectrum's family must be worried about him.
It's when Source realizes just how much Spectrum's company means to him that things complicate for the two of them.
Chapters (1)