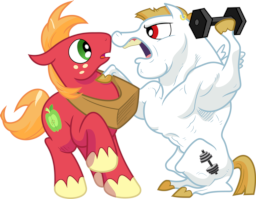 After bucking his sister in the face (like an apple tree, mind you) Big Mac storms off and decides to finally tell a stallion he's had a crush on for a long time just how he feels, but it seems like this stallion already knows, better go have a talk with somepony.
M/M shipping here (duh), just a heads up.
BTW, Feedback is Magic, or at the very least, helpful.
Chapters (8)