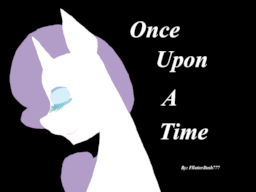 Memories can be various things. Memories can be gifts. Memories can be curses. Memories can be ugly. Memories can be beautiful. All at once, a memory can lead a pony to her most happiest place and her most dreadful thoughts. This is what Rarity thinks of them.
Once a young aspiring fashion artist, Rarity lives in the confounds of her emotions, locked away with her great wealth and bitter heart. As an old mare, the charming unicorn keeps her distance from her old friends, the very ones that remind her of the past she tries to run away from. In all honesty, the pony misses her ambitious old-self, the warmth of company and the love that once filled her soul, however, Rarity cannot live the life she once did...and this she knows.
Nothing will ever be the same....without her...
Chapters (5)