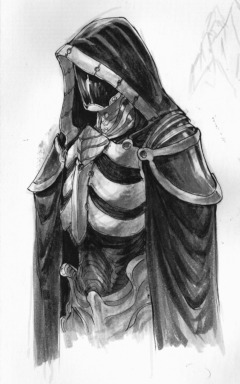 Source
This story is going to take place in an alternate universe, where all the former stories have happened in one world (well, really two). Being an alternate universe, allow for some bending in the story that the originals didn't have. I am not connecting it to any of the other stories, and this story will not influence the progression of all the other stories. Thanks to: Ravensdagger, BARR0SS, CaleMcManus21, Xepher, Jonnycashsix, Meow mix, TheGentlemanCreeper, and Crisis Nova for creating the stories and characters that inspired this, and for inspiring me. Their stories are linked.
And now, the clip notes version of what's happened in the story so far.
First off, Featherweight, through a lot of trials with Scootaloo, and working ever so hard to earn her love, even with his friends messing with him, he finally learned that he really loved Sweetie Belle. They have become coltfriend and fillyfriend.
After that happened, Scootaloo started falling for a colt named Lightning Rider. They struggle with their feelings in silence until a certain bubbly pink mare advises that they both just admit their feelings for each other. Thanks to that, they learn they like each other a lot, and become coltfriend and fillyfriend
After seeing both her friends get taken away by boys, Apple Bloom falls for a boy named Sunset Charge, and they start the most innocent relationship as coltfriend and fillyfriend
soon after this, the girls discover that they are really golems brought to life by magic cupcakes and REALLY strong wishes. Later they tell their coltfriends and get their cutie marks from their abilities. And their coltfriends get their cutie marks as well
Following that story, Rainbow Dash starts dating a blind Pegasus, named Solar Storm. After a long struggle with it, he finally admits his disability, and she loves him more for it. They become stallionfriend and marefriend.
after that story, a mysterious creature is awoken in a dig far from Equestria. The creature is a human who has been successfully been preserved using cryogenics. He was a mutant then can change from being a human, to a bipedal reptile with wings and immense strength, to a quadrupedal reptile of an immense speed and agility, to a dark bipedal reptile that is his rage, and will only appear in times of immense distress and will kill all things in sight. He is befriended by the queen Celestia, and decides to help as a "muscle man" of sorts wherever and whenever he can.
Soon after that, due to the discovery of humans, Celestia felt that an ancient prophecy needed fulfilling. Right as she realized that, an unusual occurrence came about. A portal opened up and out came a young man named Chase, the Casanova. He was arrested, interviewed, and then released. He then earned the trust of everyone, including a certain newly appointed princess of friendship. He started a relationship with this pony, and in the proses, proved himself and earned the ring of the first horsemen of the apocalypse, known as Conquest
About a month after that incident, another portal opened up at random, calling the second horsemen, named Cale McManus, the assassin. He was treated similar to the first horseman, and earned the trust of the equestrians, namely that of the queen Celestia. She soon developed feelings for this young man, and he returned these feelings. They soon began a very loving relationship. Due to all that, he earned the title as the second horseman, known as War.
Almost like clockwork, the next month, a third portal opened up, this time in the middle of a busy street. Out of it, came a striking young woman named Jacqueline. She preferred to be called wildcard Jack. She was also arrested, and earned the trust of equestria. She also earned the ring of the third horseman, called Famine.
And now, a month has rolled around, and people await tomorrow's arrival of the one horseman they all dread; Death. The first three were acceptable, but they had an instinct that said they should never, ever trust Death. And here, the story begins.
Chapters (7)