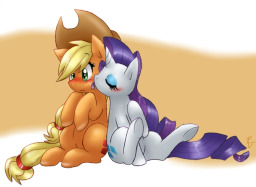 Source
Applejack has never been one to second guess who she is. But lately, she can't seem to shake the feeling that something is missing, that a part of life has passed her by.
Sometimes, it takes another to remind us what it means to truly be home.
---
Special thanks to Pearple Prose for proofreading and for the partial inspiration for this piece. If you haven't, go check out his work!
---
Accolades:
Approved of by Twilight's Library, and thus, a purple pony ribbon.
Chapters (1)