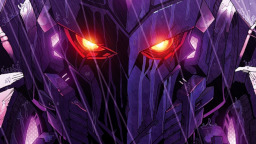 After Tirek's defeat, the mane six adventure into the ever free forest and stumble upon a old metal Machine. Looking through the Machine from the inside they discover to have unknown feelings, almost like memories. Wanting answers they find more then they can realize.
based after the end of season 4 and within the TF film universe (may not seem like it)
Story idea inspired from the creator of: Applebloom transform and roll-out.
Chapters (7)