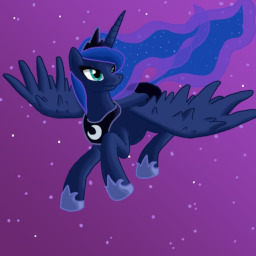 Luna won't you cry for me?
I'm as lonely as I've ever been,
I am forced back into the start,
Is there any way to fix a broken heart?
Nightmare Moon was banished to the Moon for attempting to usurp her sister's power. Everypony knows that.
What nopony, save for Celestia herself, remembers is that another pony was banished not long after this event.
Now that pony returns to the land of Equestria, a land very different than what they remember. How far will this pony go to right the wrong that they feel was done to them? And what does it have to do with Princess Luna?
Chapters (6)