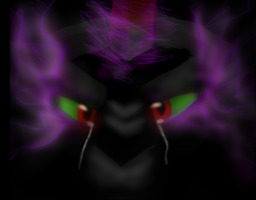 Source
King Sombra, the tyrant of Crystal Empire is back, only to be imprisoned by princesses and put through reformation with Twilight Sparkle as his teacher. Can somepony with heart as black as night be reformed? Twilight believes so. Sombra in other hoof isn't so sure but something in that mare makes him try.
This is going to be one of my longest stories this far. Marked Teen for sexual innuendo and slightly gory-ish scenes. Nothing too bad though. Also this will not be a story that deserves a dark marking.
For now I'd like to thank Alun Aleriksson, pony of change, Microshazm and Sidetrack for helping with the grammar and overall writing in general. Thank you so much.
Cover art by lorekhearts.
Chapters (32)