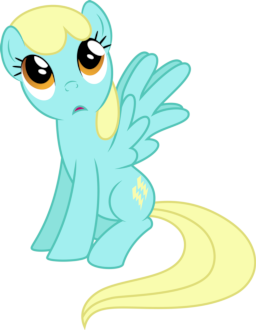 Source
Pinkie Pie frequently does ridiculous, dangerous, and frankly foalish things. Nopony's quite sure how she gets away with them, but she always seems to emerge with nothing more than a faint craving for cake.
Ponyville's resident sarsaparilla brewer, Sassaflash, knows Pinkie alternately as "a valued customer", and "that crazy pink mare that lives in a bucking gingerbread house", and certainly has no wish to be dragged into her antics, "valued customer" or not. That said, when a pony can hide any given object about their person, who wouldn't be just a tiny bit (fatally) curious?
It should also be noted that there doesn't seem to be any way out of... "There"... from the inside. Somepony should look into installing a door or something.
Cover Art by deviantart's wonderful "SilverVector", I recommend them for all your vectorfull needs!
Poor Sassaflash, she needs more art love; just look at how sad she looks...
Chapters (2)