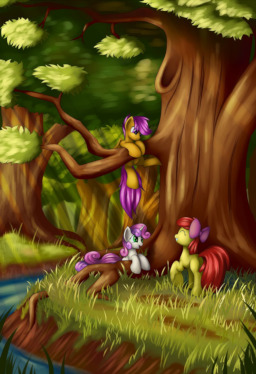 Source
Up for adoption, please read the last chapter's author notes for more information.
---
Tirek had been defeated, and Equestria cheered, ready to return to their daily lives. The end, right?
---
If only it were that simple. Six months later, Ponyville has underwent a major transformation, and a group of young ponies are going to see just how much everything has changed, and will be put on the course of a grand adventure, as they discover the secrets of Equestria and that as bad as Tirek was, things can get much worse, physically and emotionally.
Chapters (5)