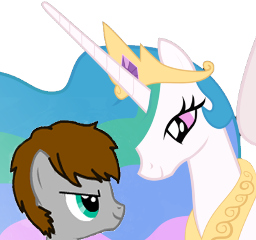 [A fan-sequel to The Interrogation by Zamairiac. Thanks to Zamairiac for inspiring me to finally write something again!]
While most of the Thieves Guild live in fear of Princess Celestia, who has been reforming their ranks for months now, one reckless stallion decides enough is enough, and takes it on himself to prove the Princess is nothing to be afraid of.
...But what is he really after?
Chapters (5)