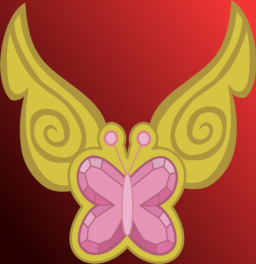 Twilight Sparkle and her friends are only barely known, legendary characters in Equestria now, and so are the Elements of Harmony. Coal Slitter, an amateur historian when searching through a ruined village finds a magical necklace that might help him prove that the legends about the Elements and a powerful fourth alicorn are not just tales. With some help, he might find out who had modified the past and why.
The story follows canon up to the season three finale.
The main reason for the hiatus tag is that I grew bored with this story. I think it has fundamental issues that'd require full rewriting and I have new ideas for other stories. I plan to finish this one some day but as for now, it stays in the drawer, so to speak.
Chapters (11)