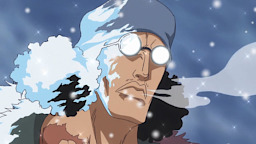 Kuzan had no idea where he is, how he got here, or any idea on how to return home. All he remembered was taking a nap on Camel and waking up in the middle of a forest when he was pretty sure he was in the middle of the sea.
Well the good news is that he found a native, hopefully one that will tell him where he's at. The bad news? Neither of them can understand each other due to a language barrier, not to mention that said native is a blue unicorn that he saved from death... Actually, compare to the things he have seen in life, that doesn't even phase him.
Still he has to find a way home... after a quick nap.
Chapters (4)