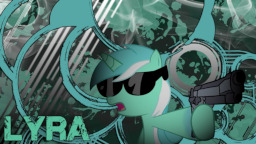 Source
My grandfather was a pharmaceutical genius. However, he harbored a dark and terrible secret, one that not even my family can know. After he died, I had to find out what it was.
Little did I know that it would take me to Equestria, a place I had only dreamed of visiting.
It's a shame it wasn't under more peaceful circumstances.
I just wanted to make grandpa proud, and uncover the truth for the world to see.
The true, untold story of Mystquestria....begins here.
Rated M for Murder, Madness, and Mayhem
A parody? It could be.
Wow, this got added to the Mystquestria group? Thanks for all your support, everyone!
Chapters (2)