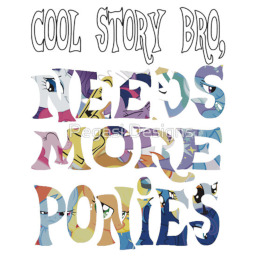 Source
This story is a sequel to Cool Story Bro, But It Needs More... Ponies?
---
Gosh dang it, Angela!
I finally ask the girl I'm crushing on out on a date, and you decide to turn both me and her into ponies just for fun?!
What the hell has happened to my life?
Edit: Made Featured Box June 9th, 2014. (Woot! Woot!)
Chapters (8)