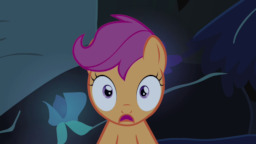 After a freak magical accident, Scootaloo finds herself on the opposite side of Equestria,in the cart of a very-very grumpy unicorn. With nothing to help her on her journey home, and only a careless showmare helping her, what will happen to her?
Can she go home when nopony believes her?
Can Trixie really protect her on the way?
Chapters (1)