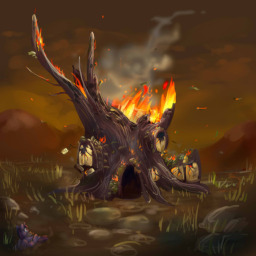 Source
The entirety of Golden Oaks Library has been demolished by Tirek's hand and while Twilight and the others are searching through the rubble for anything that survived the attack, they're all horrified to find Sombra caught up in the rubble.
Now in the hospital, fighting for his life, Sombra lies unconscious with little chance of waking up. During his sleep, Pinkie waits for him to awake as she reflects on everything they went through together as a couple, including the fight they had not long before Tirek's destruction of the library.
Sometimes you don't realize how important things really are until it's too late.
---
Celebrating 300+ followers~!
This is a side story to The Not-So-Normal Adventures of King Sombra and Pinkie Pie.
Chapters (2)