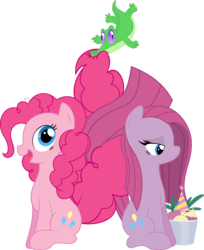 Artist: Nazoth
Image source: Derpiboo
A lonesome mare moved away home, and grew up in a sad, colorless town. She coped with her sorrow and distress for as long as she could recall. No one ever noticed the pained look in her eye, or the fake smile she plastered upon her face. But how could they when they were too lost in their own depression...
One day a lost stranger makes an arrival in the village, and the mysterious encounter raises Pinkamena Diane Pie's curiosity... How will Pinkamena trust this stranger, and will they be able to rescue her before it's too late?
This story is rated 14+ (possibly best suited for a more mature audience) for graphic descriptions of violence, suggestive themes, use of alcohol, strong language, and depression. Anyone uncomfortable with these themes should not read it! Viewer discretion is strongly advised for younger audiences.
Chapters (1)