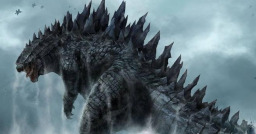 A when a certain overzealous unicorn's summoning spell goes wary The Legendary Godzilla is summoned to Equestria! However, Godzilla finds that his formidable power has been nerfed and left the size of a pony! What's worse are those infernal shackles on his wrists!
Godzilla has always managed to survive with his own strength, but now with his power greatly reduced he will need allies just to survive. But the King is in luck Equestria is just the place to form friendships.
But trouble follows the King where ever he goes. Only now he's got more than just his life on the line!
Chapters (17)