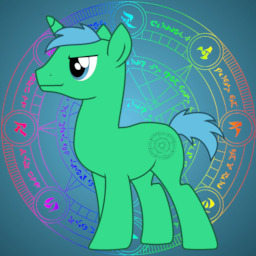 Source
For a large portion of the story, the chapters are based on each episode of the show.
Comments will contain spoilers.
---
This story is cancelled, and has been for a long time.
---
A stallion wakes in a field with no memory of his life. He heads to a nearby village to see what he can find out. Many weird things happen as he tries to figure out who he is, while not being killed by crazy shenanigans happening everywhere.
---
Link to DeviantART folder of pictures from/for this story (contains spoilers):
http://hybrid-changling.deviantart.com/gallery/53046516/The-Quest-For-The-Past
Chapters (143)