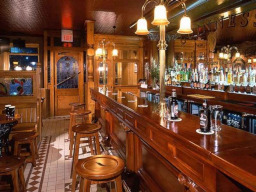 through each demensions their are thousands of humans who come, go and or stay in equestria. all each has a story to tell on the hardships, the struggle and the craziness they all experience everyday in equestria. however from all the ponies they live with none knows on the secrets that the humans know
in between demensions their is a special bar of which only humans can go to get away from all the crazyiness. come join in, have a drink and talk with the many humans that have come to equestria and pop the question to them.
"how's life in equestria?" maybe you might get more then just a simple answer from them.
Chapters (3)