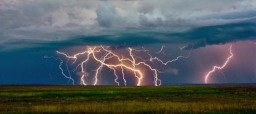 Author: Dollars weather jargon from Jake
They say to do what you love. Well, what happens when what you love is to always be better, faster? What happens when that love becomes an obsession that grows to overcome your better judgement? An obsession that leads you to attempt the impossible in pursuit of the next goal, the goal of becoming better, faster.
A one-off about Rainbow Dash, some magic, and one crazy powerful storm.
Chapters (1)