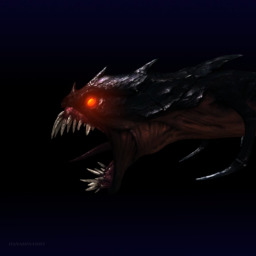 Source
A LoHaV story
-----
There was a time, you know? When I would work on my essays, visiting the large library/museum, and just read.
I missed those times.
Now, I'm cursed into a statue by the power of rainbows. Granted, I was homicidal, killing Ponies, Minotaurs, Felines, Gryphons, and Diamond dogs (mostly diamond dogs) like flies, and mayhap giving Sombra and Luna a little push wasn't such a good idea (more of the latter than the former).
But hey, when you're the host of THE Darkness, you got to do what you had to do, right? And besides, homicidal tendencies are the normal quirks of Hosts, and sometimes, insanity as well.
Chapters (2)