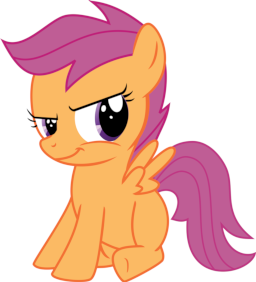 Source
Tirek has gained the power to absorb the powers of Earth Ponies and Pegasi, allowing him to become the most powerful villain Twilight has faced. But when he confronts Scootaloo, something odd happens. Why can't Tirek steal the powers of flight from Scootaloo?
This story is one hundred percent pirate approved
Come and read the only story on fimfic starring Scootaloo and Tirek. Seriously how did nobody else think of this?
Chapters (2)