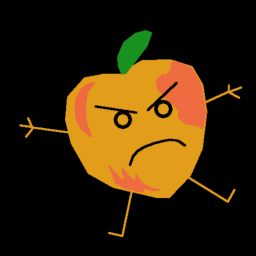 Source
Peaches. Peaches are awesome. Peaches are best fruit. James and the Giant Peach is my favorite movie. Obviously, when I got the funds to go to Comic Con, I dressed as a giant peach.
For some reason, people hate peaches. They should hate Apples. Apples are evil. My old peach tree told me that, and because I didn't listen, one of them burned my house down.
Continuity: Optional, or for as long as I remember the plot.
Blueshift, this is all your fault.
Author's Note: I didn't try. At all. If this gets upvotes, I'll start seeing how many sharks I can jump intentionally because this does not deserve it.
[page_break]
---
Idiots.
Chapters (14)