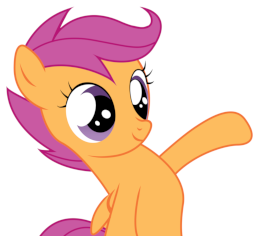 Source
[2nd Person POV] Taking a chance to prove exactly how cool she is, Rainbow Dash signs up to coach a hoof-ball team for its spring season. But she didn't know Applejack had signed up too. This sparked a major rivalry between the two teams, the Ponyville Dashers, and the Apple Zappers. You signed up for the Ponyville Dashers, more or less to get your workaholic mother off your back, and make a few friends. But Hoof-Ball is a hard game for a unicorn. Your entire attitude, however, changes when you see an orange pegasus filly wearing the same jersey as you.
(Inspired by the work of two neat fellas by the name of Crowley and Possiblydominator... Perhaps you've heard of them? I present you, young love and innocence, as innocently as I can present it.)
I do not claim to own MLP: FiM, or the cover art, and they belong to their respective owners.
I hope you enjoy the story.
Chapters (8)