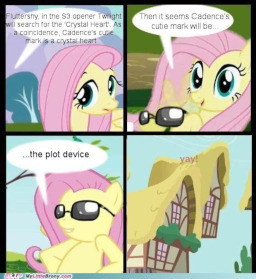 This story is exactly what it says on the tin. Deus. Ex. Machina's. It wasn't made to be serious, it was made to be horribly stupid.
So it's basically me (stupid). •sad trombone•
Have fun. Or don't. I don't care.
This was made to battle writers block. It's meant to be both an example of what NOT to do when writing (of which I suffer from the lack of details), and to possibly supply some ideas to those of you who want ideas. Feel free to take them.
I can't believe I posted this.
Chapters (6)