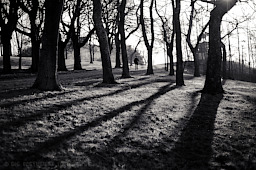 Source
After attempting suicide, Jason Wright finds himself far more alive than he'd hoped. His ordeal in Equestria it seems, isn't over just yet. And he learns that friendship can come after all, but from the most unlikely place. With Ponyville itself in the firing line of the persecuted survivor, the stage is set for a titanic clash of power, and it may take more than magic to stop him.
After the End, who will be left standing?
This charming little tale is an alternate sequel to Ending by the remarkably cheerful Mister Blonde.
I now recommend reading that first. T'is very short, and an engaging read. If you have, it means you've might've read the "canon" sequel - Never Really the End. Will this be as uplifting as that? Eeeenope!
Chapters 1 through 4 pre-read by Confusion_
After Hours Pts. 1 and 2 pre-read by Mimic Kairatta, Feo Takahari and Mister Blonde himself!
By the grace granted by the magic of mysterious data coding, this story was Featured on a warm September evening.
Chapters (7)