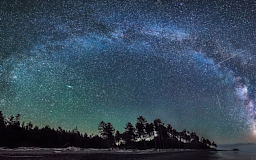 The code of the alicorn is that only those lucky enough to be born that way will stay immortal -- meaning that those who ascend have the same life expectancy as any other normal pony. One wouldn't think that as a problem, but for Twilight Sparkle, she dwells on it. Falling in love with Princess Luna wasn't planned, but she's glad it happened...
...until time ticks on, and age is knocking at the door.
---
Entry for The Second TwiLuna contest. The prompt is "After I Love You..." and what with the Sad tag, you guys might wanna grab some tissues.
Chapters (4)