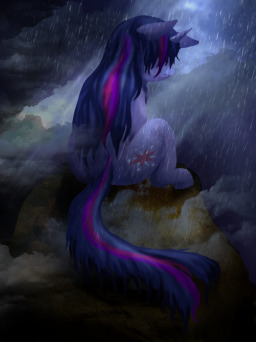 Source
After a strange Unicorn stallion with a knack for fire magic crash lands on the outskirts of Ponyville, Twilight takes him in to help him cope with the horrors of his past. Will this stallion ignite the flames of passion for the scholar? Join Twilight and her friends as they tackle an ancient foe that has awoken from it's slumber. Will their friendship survive, or will the bridges they've worked so hard to build go up in flames?
This is part three of my series.
Check out 'The Dreams We Share' and 'Spellbound Apples' to get more info on Storm Chaser and Hex Swirl.
Art done by: jewlecho.
Chapters (4)