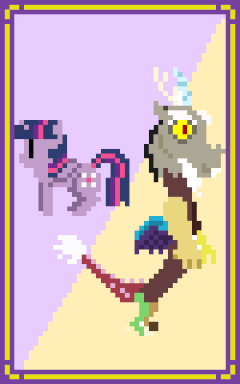 Twilight Sparkle has come down with the Feather Flu a day before The Trader Exchange at Rainbow Falls, which always requires a princess to attend to oversee the trading.
With Celestia, Luna, and Cadance having to attend to business in the Crystal Empire the day of the Exchange, their options are stretched rather thin.
That is unless a reformed chaotic god can fill Princess Twilight's position...
Chapters (8)