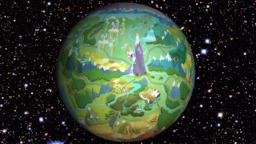 Disclaimer: This is a one-shot, so do not expect me to make this a multi-chapter piece like I did with my other story, To Gaze Upon a Tombstone. The second chapter is explained in the author's note.
It's been just nine months.
The ponies have crossed the line now.
We will not stand by and wait for them to strike again.
It's time we put our feet down.
It's time we show them who they are really crossing with.
There is now an official video-read of this story! Made by my good friend, Michael de Santa, you can find it right here!
Chapters (2)