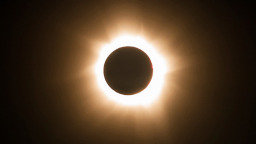 Source
For the past ten centuries, Princess Celestia ruled alone with a gentle touch, waiting for her sister to return from exile. Twilight Sparkle reunited her with Luna and banished Nightmare Moon away.
For the past ten centuries, Queen Solar Flare ruled alone with an iron hoof, accepting that she would never again see her sister after Nightmare's mysterious disappearance. Until one fateful day when she too was reunited with her sister, thought long dead.
But years later, when Luna discovers a tether of Nightmare Moon's magic in her mind, the veil is breached once more. What strange interactions will occur when the symmetry between these two worlds is broken?
---
[/hr]
For antiquity, featured 10/29/14, 11/22/14, 12/18/14
Chapters (10)