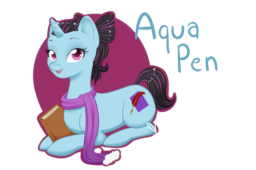 Aqua Pen is an author who has been all over Equestria. As she makes her way to Ponyville she moves in with Lyra and Bon Bon. This is her story as she finds her place in the cute little town and gets to know the princess.
Amazing art by heartscharm
Edited by my dad. You rock dad!
Proofread by mikemeiers. You're awesome!
Chapters (5)