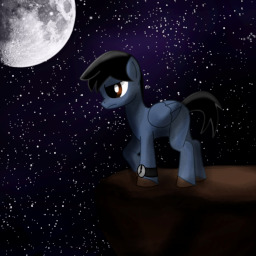 Source
He was born into a life of luxury, a life of wealth, a life of prestige, a life of expectations. But money can't buy happiness. When his last hope turns into the last straw, it sends him over the edge, but that's not quite how it works, apparently. Fate still isn't done with him, not yet at least.
The events that ensue are wilder than he could have ever imagined.
Too bad we still don't know his name.
BTW, credit for cover art goes to Stalin the Stallion. Visit him here!
---
I know this is the classic cliche...wait! Don't stone me! I haven't even graduated from High School yet! I still have a life to live! Please let me know what you think of this story, such as whether there are any plot holes, or whether someone seems out of character, etc.
Chapters (10)