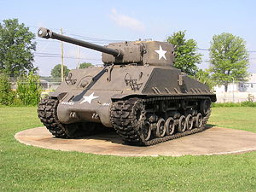 When the Bearers race forth from Ponyville on an official mission, somepony has to take over on their day jobs. For Fluttershy, that's usually Snowflake.
But he's not available right now, so today, it's going to be a Sherman tank.
Don't worry. I'm sure nopony will ever notice the difference.
(Inspired by this story. Rated MC for MetaCrack.)
Now with author Patreon and Ko-Fi pages.
And here's a reading!
Chapters (1)