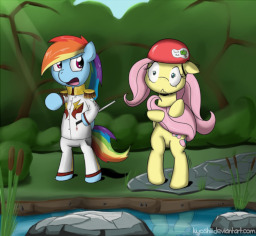 After a long hiatus, MXC is back on the air on the Hub, with a special episode taking place in Equestria. Kenny Blankenship and Vic Romano can't wait to see ponies get brutalized in the way only MXC can do.
But Celestia's desire to make the show more child friendly conflicts with the show's PG-13 roots. Who will emerge the victor in this battle? GET IT ON!
Originally written for DeviantArt in late 2011 under ChrisSpartan117. Cover image by Kiyoshiii.
Chapters (4)