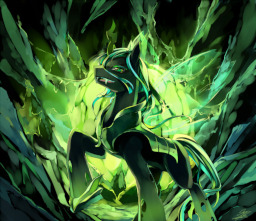 Source
This is the story of a brony, who inserted into Equestria.
But instead of a pony, he became the enemy of Celestia.
Would he decide to do what's right, to love and tolerate
Or would his evil changeling nature make it hard to integrate
Then there is the question of the duty that is his natural birthright
Tasked by the changeling Queen, he was to murder Princess Twilight
So, here's my attempt at a SI with a bit of a twist that others have done before. Go to Equestria, end up on the wrong side of the tracks, and have to deal with it. Enjoy!
Art provided by SoukiTsubasa
Chapters (13)