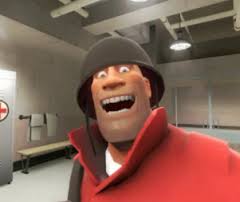 This story is a sequel to Lost, in the heat of battle. (tf2, Anthro mlp crossover)
---
Soldier has spend days working on a machine that will transport him to Canada (Equestria) once again! but when he shows the rest of his team the machine, somthing goes horribly wrong!
now equestria (with the aid of Scout) will have to defend itself against this new, freakish, threat.
Let me burst your bubble off the bat, the team is transported to regular equestria in their (almost) human forms, i will explain why but for now thats just how it is. Teen for suggestive jokes same as before no shipping or clop just good unaltered randomness, god i wish i knew where i put those brakes.
Oh well.....
Chapters (14)