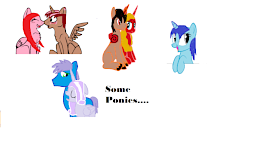 Sometimes you don't see what you want is right in front of you.
Sometimes colts are stupid.
Sometimes mares are too.
This story is about a group of friends. each of them is looking for a special some pony. What most of them don't know, is that there hearts desires lie in there best friends.
Chapters (7)