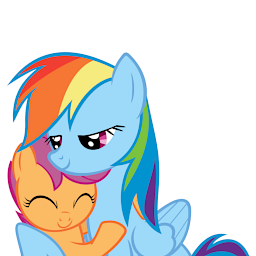 Source
Image here
Scootaloo has always kept one small fact about herself from her friends, and she hoped to keep it forever. After reluctantly telling Rainbow Dash what it is, the two pegasi, the older in particular, learn what a sister truly is.
This story takes place between S3 E6, through S3 E7, and beyond into its own tangent. The only canon I, well, ignore would be what transpires after S3 E7.
I don't have any pre-readers or editors, so if anyone wants to do that then just say so.
Chapters (16)