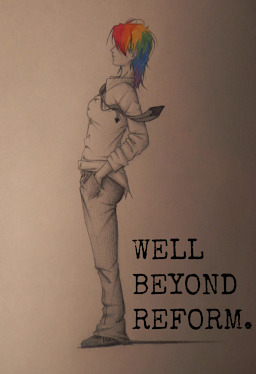 Source
The constantly rebellious and audacious Rainbow Dash had never been fond of the Catholic all-girls boarding school she had been forced to attend. However, after abruptly confessing a personal secret in the middle of church Mass, she realizes that she had a lot more to fear than the nuns' wrath.
AN: I do expect negative reactions to the setting. This is just a test to see if you all are interested in this kind of story, if you are uncomfortable with Catholicism, you don't have to read. I myself had to do a lot of research on the subject but am no expert, so if I made any errors, feel free to correct me. Also, this is intended to be set somewhere ambiguously around the early half of the 1900's.
Cover image temporary.
Chapters (7)