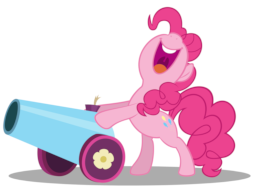 Ok, let's start with the fanfic. It was a beautiful day in Ponyv...
Eh...
Why is a pink pony looking at me from outside the window?
First, the fic was edited by Mikomouse. Then, The REAL Princess Luna followed her and helped me with this, and then came Agonist Agent. Ten thousand million thanks to all of them!
Rated "teen" for language.
Chapters (27)