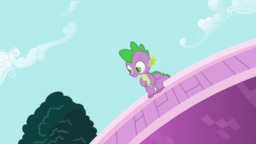 Spike's stealing again. He's not sure what caused it, but that doesn't really matter much. What matters is getting a solution.
Fortunately, there is one: Cogitin, a drug that numbs the influence of one's own magic, silencing any compulsions that might arise from it. Ponies use it all the time when they have problems with their talents.
And the drug is perfectly safe, with no side effects.
In principle, at least.
(May rustle some jimmies.)
Chapters (5)