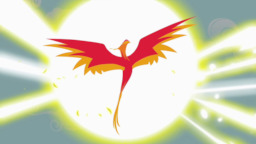 This story is a sequel to The Alicorn Academy
---
Hoodwink, Minerva, Ivy, and Brimstone return in this story. The Crystal Empire has been sacked, the enemy has control of the Crystal Heart and the love that it radiates, and those within the Crystal Empire are feared lost.
Can four foals make a difference?
Reading Mail Order Orphan and the Alicorn Academy are very much encouraged. Otherwise, you might be a little lost.
Chapters (4)